*****Trigger Warning. I talk about mental illness, sexual abuse and suicide.*****
I have been in this current PTSD episode since July of last year. Anyone who has PTSD will probably say that living with PTSD is much like living in a war zone, especially when you are in trigger mode. Often times you can't control the flooding of emotion from your traumatic experiences. One example are flashbacks. I have had moments where I'm back to the root of my pain. For example, the cabin where I was molested. When I flashback I lose all sense of time and I time travel back to the past. I'm back to that cabin. The imagery is so vivid that I could probably paint and exact replica of the way the cabin looked. Everything from the musty smell that comes from old cabins to the band playing at the club house. I can hear and sense the wind sweeping through the window in the bedroom where it all happened. A lot of times I relive some of the aftermath of the trauma. Like going to the shower to wash off the filth or walking up to my parents door to tell them what happened and never did. Finally to the couch that I slept in each night after you know happened and he went to bed. Someone once told me that PTSD is like opening a door to escape from the danger and each door you open leads you back to the danger. There is no escaping it. I live in that world constantly.
So you can imagine how troubling that all is when you experience it. The last six months have been hell. I'm finally at the root of the fallout. A nuclear bomb tore my being apart and I tried to deal with the best way I could as a kid. That meant putting the horrible feelings into a box. Locking it and hiding it so good that I didn't even remember there was even a box in the first place. Much like in Wreck it Ralph when King Candy/Turbo hides Vanellope's code so that he can take over and erase her memory. That's essentially what an abuser does. Which meant hiding the fallout behind a candyland of my own. So much sugary sweet that it would rot your mouth out. Eventually the Cy-Bugs will start to eat away at the candy facade to hunt you down. Since my Mom died in 2012, the veil between the two worlds has been lifted and I have been on the run ever since.
During this last year, I have worked hard to cope with the aftermath. I'm learning to not let the trauma swallow me whole like it's done in the past. Which means not pushing away the horrible events and the feelings that result of the bad events. In order to heal, you must relive these horrible moments as an adult. Now when I flashback to events like the abuse I allow myself to feel the pain and let me tell you there isn't anymore gut punching that that. Especially when it's related to my Mom dying or anything related to the emotional abuse from my father. Every bad feeling finds its way to the surface like the Cy-Bugs and I must blast each one away. This episode is different than any in the past because I'm triggered by every trauma in my life. So you are talking about four big traumas in my life. In the past, an episode was related to only one trigger. The last big PTSD breakdown was in 2004-2005 and that was related to the childhood sexual abuse. Now it's everything. No longer can I run from the trauma and there are a million Cy-Bugs ready to kill me.
If you don't have PTSD it might be difficult to understand what it's like. I describe it like constantly feeling in danger. Like the predator is stalking you and waiting for the right moment to rip your jugular apart. It's a war zone from which you can't escape. At any moment the opposition could throw a bomb your way. Friends and family become strangers, and strangers become enemies. You can't trust anyone, including yourself. Your primary goal in these situations is to stay alive, which means hiding any way you can. One way I do this is to isolate in my home. Many times the predator is at my back door, determined to track me down. Even the faint sound from my breath could tip him off, so I have to stay frozen. There is nothing more scary than having to live in those life threatening moments again. Many of these situations I don't realize that I'm in the past. It's only been the last few years that I have started to sense them earlier on. In the past, I would get triggered and not realize that I was triggered. I would get very depressed and weeks later I start to realize something happened. Then I realize that I have been triggered. Most the time I don't even know what has triggered me.
That's is different from this current PTSD episode. I know exactly when I'm triggered because they are played out like I'm watching a movie at the theater. So I spend my waking hours trying to battle all the Cy-Bugs. I have use my coping techniques to destroy each predator, one bug at a time. I have to remind me that I'm no longer in danger and I have escaped that traumatic place. I tell myself that it's not my fault at all. That I'm lovable and the reason the person hurt me is because of something they are lacking. I use to think it was my fault. That because my child self couldn't find a reason why someone would hurt me (that was supposed to love and protect me), it meant that inside something was wrong. That meant believing that I was unlovable. Too emotional. Too much. My light was used against me and I was brainwashed into believing that my light was too blinding. So I extinguished it and grew up in darkness. The darkness has ate away my soul and poisoned my veins, and now it's a do or die situation. I have been the closest to the trauma killing me than ever before. In January, I wrote a suicide note and had a plan. So I am in "Danger, Will Robinson" mode. The fire alarms are blaring and I can't find out a way to put out the fires but I'm trying.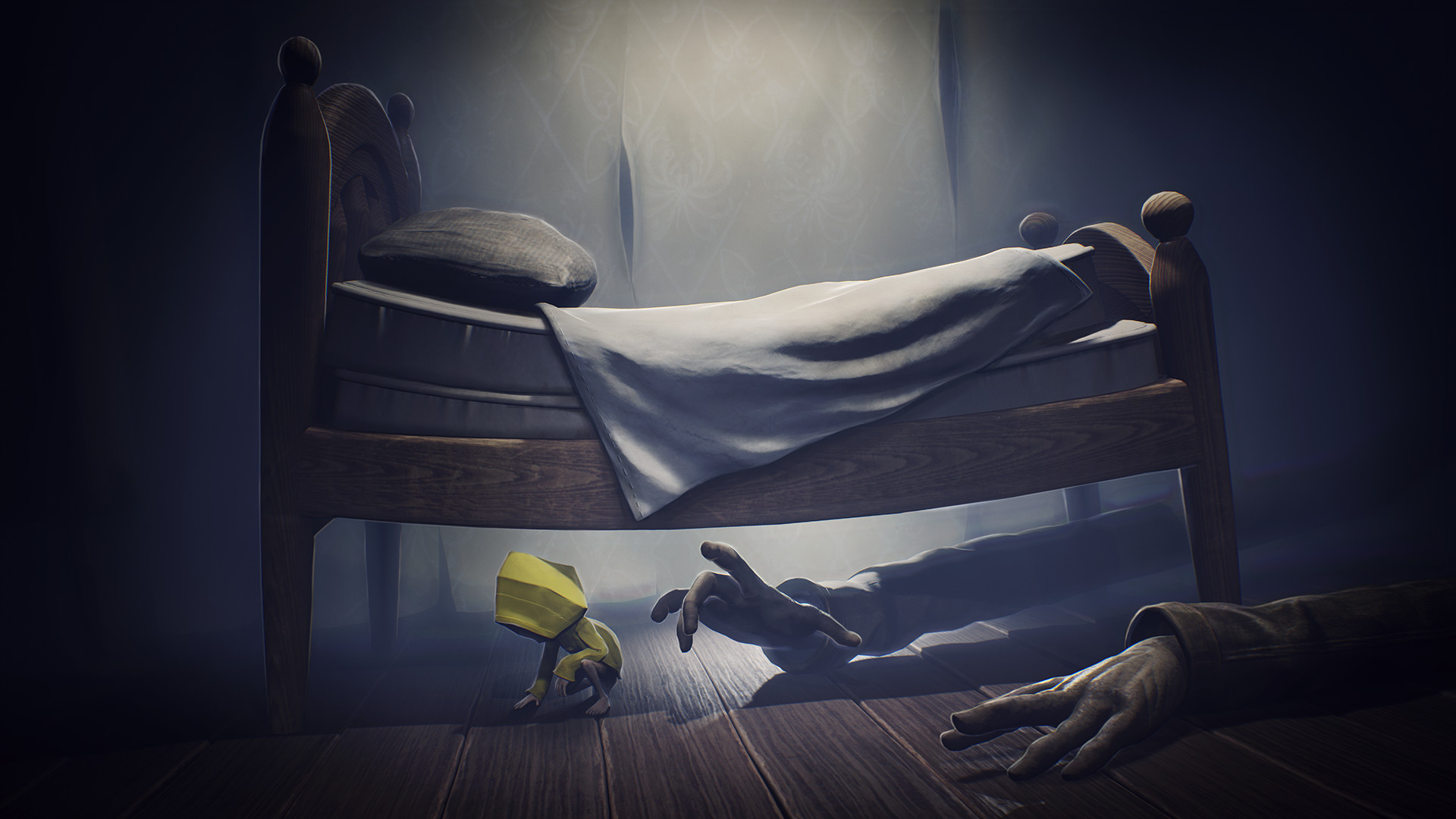 This all goes out the window, when my trauma spill out into my dreams. The Cy-Bugs have burrowed so deep that they have reached my subconscious. They are trying to kill me from the inside out, which is another Disney movie. We can only have one metaphor at a time. So I'm not going down that road. Anyways I have started to have PTSD nightmares. There not your typical boogie man nightmares either. I re-enact the trauma, like it's Unsolved Mysteries, but in new ways. For example, I will have nightmares where my Mom dies in new ways. She never dies in the hospital. One night I dreamed that both my parents died when we went to Disney World, which is one of the few wonderful moments from my childhood. I loved our trip to Orlando, as it was a dream of mine to go to Disney. So to have my wonderful memories turned into nightmare is just cruel. Hiding trauma, pain and insecurity is much like putting air into a balloon. That balloon can only take so much before it finds relief any way it can. So it will either explode or it will go flying across the room, like a chick with its head cut off. The Cy-Bugs have found the trap door to my soul and now are torturing me through my dreams, which you absolutely can't control. My dreams are so vivid and real, that it feels like I'm awake when I'm enduring the dreams. It's like I have an out of body experience. I'm awake watching the dream on the big screen. It reminds me of shows like Grey's Anatomy when they have viewing windows into surgery rooms so students can watch surgeries. I get to watch my guts being ripped apart, every single time.
Each time I wake up, I feel like I'm dying. I haven't felt a more horrible feeling than that. I can't even begin to describe it. It's like someone has put me in a giant can and shaked me about. I'm dizzy and disoriented. Time comes to a screeching halt. I can feel the insides being ripped apart one piece of flesh at a time. I spend the nights having my guts punched repeatedly. It's like I have amnesia when I wake up and I forget all my coping mechanisms. The world that we no is gone and I forget all my coping skills. I lose all sense of reality. So the first few hours are hell, as I slowly wake up from the trauma. So the dreams where my Mom dies I relive the true feelings I felt the morning she died. I have had so many PTSD nightmares related to my Mom's death that I could write a book. Of all the traumas, that was the most horrific. It almost destroyed me. Since 2012, I haven't been able to bounce back from a nervous breakdown.
The dreams are non-stop. There isn't a night that I go without a PTSD nightmare. They stopped momentarily when my psychiatrist put me on Prazosin, which is for PTSD dreams. That didn't last long and the nightmares returned. I'm at a fairly high dose too. This morning I awoke to another PTSD dream. During the night I woke up, like I usually do and I was relieved to that regular, non-scary dreams. Finally some relief, or so I thought. I laid back down and the Cy-Bugs returned. This nightmare was related to the rejection from the people who were supposed to love me unconditionally. They all came together to confront me on how embarrassing it was for them that I have been living this way. I'm supposed to hid my pain and pretend like nothing happened. Which means being like everyone else and hold down a job. I haven't had too many positive people in my life. There was one person who always loved and supported me, no matter what. Everytime we'd have a family function I would always gravitate to my lesbian aunt. She could see me for who I was and never judged me. She was my safety net. Prior to this hospitalization I have only had one person ever visit me and that was during my first hospitalization in 2000 when I first started to deal with the childhood sexual abuse. I can remember that moment very clearly today. After that visit, I never had any friends or family visit me during my other hospitalizations. My hospization in January I finally had a friend come visit me, who surprised me. I had always dreamed of having a visitor. Each time I would watch friends and family come visit their loved ones, and no one would ever come for me. This time someone did and I was pure joy and happiness.
Even though my relationship with my Mom was complicated, she loved me deeply. In the end, she was only one of the few who stuck it out. When she died I lost that resource and the world became a dark, dangerous place. I no longer had my superhero to come rescue me. She was murdered in front of me, like Bruce Wayne in Batman. Last year I lost one of the remaining people in my life who was light. My aunt gave up on me and rejected me finally. It broke my heart as I love her deeply. This time the person chose to leave me, unlike my Mom dying. I was too broken for my Aunt and she could no longer deal with my damager. I should point out that I rarely reached out to her for help and when I did it was just sending her a message asking her opinion on something. I never cried on her shoulders and she didn't really have to live around my trauma but she was judging me from the sidelines and she wasn't ever at the games. I was deleted off facebook and blocked. She ignored my messages wondering what I did to deserve this. I was erased and it destroyed me. So this dream was related to that and my heart was broke last night, all over again.
I'm alone with my pain, grief and sorrow. There isn't a more horrible feeling than that. It's like floating away into outer space. Eventually you float so far that all you can see is darkness. The black hole finally swallows you whole. The only thing surrounding you are all the angry, evil voices inside your head.
I just want relief. I live in pain during the days and that only intensifies when I sleep. Many nights I have multiple ptsd dreams about different traumas. One night I had the worst PTSD dreams ever. One dream was related to my Mom dying and the other was the sexual abuse. The two main traumas in my life. I woke up dying. If I didn't have therapy in a couple hours it probably would have killed me. That's how intense the dreams were.
I'm getting to the point where I'm just lost. I'm desperate for them to go away and it doesn't appear that they will anytime soon. I can't take a higher dose of the PTSD med because of my blood pressure dropping to dangerous levels. Which means I'm stuck with my dreams. The only thing I can control is the aftermath and I'm doing the best I can. In some ways I have mastered them but not really. I have just gotten better on coping with them. They still hurt like hell, that hasn't changed, but the time period isn't as long usually. They are intense enough that I'm exhausted. This morning I woke up feeling so tired. Not again, I thought. I had jinxed myself by thinking I was going to have a night just living with Freddy Krueger. Nope, the devil was there instead.
What worries me is that eventually I will get to a point where they nightmares will eat away at my conscious and finally kill me. I'm fighting so hard to keep the Cy-Bugs at bay but my defenses are low and my army is now just me. Right now my coping skills are whispers and I'm holding onto them for dear life. I will say that the hours I'm awake have started to get a bit better. I have started to enjoy some of my days and I have started to blossom a little bit. I've become less scared and have started to want to leave the house. I have more energy than I have in a long while. Which means keeping up with chores better, though right now I'm rather behind. I can only take it so long before I have to start cleaning. I know that these are good signs.
I feel myself slipping and that scares the hell out of me. One of the PTSD dreams last week was related to my Father hurting me. I spiralled into a deep depression. Probably the worst in years. I wasn't suicidal. I was just in complete darkness weighed down by the pain. I was sluggish and lethargic. Up to my neck in muck, with poisonous fog all around. This time I knew what had caused the spiral and was able to process it with my therapist. I have been able to recover mostly and that's progress. I guess what troubles me about these spirals is that they will eventually hit the bottom like I did in January. This was very close. I know the next time I might not be as fortunate and might be successful at ending my life. I feel like I'm racing for time, not knowing when I will finally drown in the trauma.
So while I have become good at coping with my waking hours, I can't control my nightmares and they are not giving up. They are seeping into every waking hour and I keep batting them away. I'm just desperate for some rest. I want to be able to move forward and these fucking nightmares keep trying to pull me under. Leave me alone. Today was one of the first days where I had a more fuck it attitudes towards my nightmares. I have tried to escape (flight) them, and I have certainly been frozen, now that remains is fight. If they won't stop then I'm going to kill every last one of them. So as scary as all of this is and I live in constant fear, I'm not letting the pain and trauma win. To do so is to give up control to everyone who has caused me harm. Nope. Not going to happen anymore. You are not worthy of my anger, pain and sorrow. It is you that is lacking what you fear in me. My light can't be estinugused and you tried with all your might. The only thing that it's done is made me stronger. I have come to realize that not only am I unstoppable but unbreakable as are. So have at it mother fucking PTSD dreams. I'm ready for you know, with a baseball bat in hand. I'm determined to conquer my dreams. It's a do or die situation. This is the final batter and I will not give up until I succeed.
It's so easy to only see the failures. I'm learning to see the victories. Here are my wins so far:
I have been in therapy since 2012
On psych meds since 2012
Escaped homelessness
Have my own apartment by myself
I finally have a psychiatrist
I have a case worker
I have not missed a therapy appointment and go no matter what
Lost nearly 90 lbs
Started to take the bus again
Back to working on Dragzilla, my comic book
Using my grounding exercises
Being honest with myself
Starting to process the deep wounds
Using mental health lifehacks, to my life easier
Came out as Trans
In the process of take hormones
Dealt with the loss of my Mom
Working on overcoming the constant need to please people
Working on self care
Cutting out people in my life who are not good for me
Loving myself
Starting to make friends
Going to my trans support group
Getting help when I need it, like being hospitalized
Taking risks like making new connections
Being myself and not hiding my light
Not taking things personal. What others feel about me is not my business.
Finally have my independence
Stability for the first time ever. I no longer have to live in fear of losing my housing due to the inability to pay my rent or due to someone else. I live alone and no one can tell me what to do. I can leave my apartment messy. I can cook in the middle of the night. I can sleep in until afternoon and no one can say a damn thing.
Starting to blog again
Taking steps to not relapse. Like ensuring I take my meds with pill packs and delivery of my meds right to my apartment.
Advocating for myself and letting the professionals in my life what I need. Liking getting rides to appointments from my caseworker. Otherwise I might not have gone.
Coming up with an action plan with my therapist, when I'm not safe. I send her a text saying 911, if I'm going to kill myself and she will call 911.
I had a sculpture in an art show in NYC. A fight foot tree made out of eyewear material
Had a rose sculpture at Art Prize in Grand Rapids that got me the sculpture commission in NYC.
Until this year I wouldn't have been able to recognize all these wins. The smallest crumble will eventually make a cookie. I have come so far and I'm back on track. I'm near the finish line I just have to keep moving forward. Do what I need to do, when I need to do it. Survive the storm. Eventually it will pass. They always do. That's one of the few constants in my life, having them eventually end. Now I'm preparing better for each one and putting to place action plans to keep myself safe.
So as tough as last night was, I won this battle. It didn't really take me under. I felt horrible for about 15 minutes and then started to process it by writing this post. Other's reality is not my own. So my family can judge me for my mental illness, that's their right but that is not my truth. They can't take away my triumphs. They just can't handle my guatemalaness. (That's a Birdcage joke)
They weren't there for me during my bad times. Therefore they won't be there for my successes. This time that's my choice, not theirs. I deserve nothing but the best. I am going to use my light to help other people. I have value in this world and am going to only seek out people who want to be in my life, and will make an effort to want to see me. My differences are my strengths, like my artistic ability with my comic book.
So I'm on my way and screw my PTSD dreams. I'm working on healing the wounds one trauma at a time. Eventually the ptsd dreams will just be a regular nightmare. I will wake up and be like wow that was a crazy nightmare, and move on with my day. I won't even feel bad about it. Dreams are just dreams, they are not based on reality. I haven't been able to see that this year but I'm learning to. One ptsd dream at a time.