This is my apartment in its current state. Yes, it's pretty messy. For me though it's not as bad at it can be. I use to have great shame over how bad I let my apartment. The shame is from what others think about me. What will they say if they see my disaster zone. Many would and have judged me. They think I'm just a lazy slob. All of this just adds to the overwhelming state that takes me over when the trash can starts to fill up. My kitchen lately has been fairly clean, well at least for me. This is rather new and it's felt nice to go into my kitchen to make something to eat.
Lately I've slowly noticed it get messy. I was aware it was happen but didn't feel like taking the steps needed to stop the mess from spreading. This is usually a warning sign that my depression is creeping up on me and if I'm not careful it will knock me out. The past few days I have been very depressed but I haven't quite put my finger on why? I don't know if it's left over depression from the following week, that I was feeling better from. Either way yesterday was filled full of pitch black nothingness. For me, there's a deeper level than the typical darkness from depression. Not only does everything I see and feel emotionally, my body feels it physically. It's like a depression cement truck runs me over. I'm lethargic and sluggish. Everything is a blur and all I can do is survive in my bed. This is usually when I sleep it away but you can only sleep so much before it hits you.
When I wake up I feel extremely disconnected. I feel no emotion just the aftermath of the depression. I have this out of body experience and when I start to return to my body it makes me feel like I'm on pins and needles. That's where I am at now. It's like this subdued panic attack. I'm super uncomfortable and feel every nerve in my body. I cleaned my kitchen, even the floor which I haven't slept in ages. I took the trash out and even emptied my spoiled milk in my fridge. I tend to forget stuff like that, until it explodes. Yeah, that happened to me this past summer. Talk about gross.
Whenever I do decided to clean it takes every bit of energy I have to complete it. I get tired very easily and have to take breaks often. I have learned when I tackle the mess to not take on too much. At least in your mind. I easily get discouraged and overwhelmed when I look at my apartment as a whole. So lately I have been tackling one area at a time. Sometimes I have to break it up in even smaller chunks, like just cleaning the stuff out of the counter and putting the dirty dishes in the sink. Like I have done tonight.
One thing I have realized lately is that isolating triggers something deep inside of me from the start of the trauma. Growing up the isolation was forced. A way to protect myself from the other parts of the house. Early on, I learned I could escape the monsters by hiding under my covers, leading to a lifetime of isolation. So I hid underneath my covers, waiting for the bad things to go away but they never did. This was especially true when I came out of the closet at the age of 18 in 1995. That next year was hell. I had no one. I was stuck in rural America, surrounded by cornfields. Prior to coming out, I got a computer from the money I got from graduating. This was wonderful for me as I finally found a link to the outside world. I was able to talk to other sexual abuse survivors and other queer people. I finally had found the light at the end of this dark isolating tunnel.
Well that was until I came out and had it all taken from me. It was the back in the day of dial up. When my parents found out that I was an abomination they took away the only communication I had to the outside world. It was probably the darkest year of my life. The damage that was done I have fought my adult life to overcome and I'm not even close to unearthing the harm done. After about a year the dust settled and my family stopped talking about me going to hell. It was like my parents had amnesia. It was like it never happened. I tried my best to move forward but my growth was stunted, and I have struggled ever since.
It's my biggest coping mechanism now. It's how I deal with everything. So now when I get triggered I go into my cave because that's all I have known. Eventually my safety cave turns into a prison. No matter how often I hide in that dark place the danger never went away. It followed me across the country. I have hide so long that it's become a way of life. Since 2012, I have spent most of my time in seclusion.
This last year was no different. Honestly it's probably the deepest I have been in that cave in ages. This time the triggers were unlike anything I had experienced my life. Each painful moment showed up on my doorstep last July. In the past, the door was locked and all it could do was sit on my porch and taunt me from the sidelines. Occasionally it would find a crack and seep in but usually it was one trigger at a time. In 2004, I had my first major PTSD episode. This lead to multiple hospitalizations and treatments. I never got over it. I just put a bandaid on the pain (like I learned to do) and ran back home. To the only place I have known. During those two years, living in Chicago, it was some of the best times in my life. It was a strange time. I had some of my most painful experiences and most memorable ones as well. Eventually the pain overtook the good and I self destructed. I gave up a great job (that I was going places in) with the best manager that I had ever had. Every job I have ever had has taken advantage that I will work my ass off. My manager at that job valued me and I was rewarded for it. I had great insurance which allowed me to get the help I needed. In addition, I had more friends that I had ever known. I was very social and went out often. My favorite thing to do was to go the gay club for country nights. The dance floor has always been my escape. I two stepped my way into the galaxy. I was alive and free but not for every long. The darkness wasn't going to let me go. Deep inside I didn't deserve anything good, especially not like this.
Since them I have been living in between triggers and isolation. Like a scared rabbit, I will occasionally venture out into the light. That is until something spokes me and I tumble back down the rabbit hole. I wish I had the life of Alice. The queen of hearts has been taken over by something even more scarier. It doesn't want want heads, it feeds off souls. The white rabbit is dead, so is tweedle dee and tweedle dum. The mad hatter is locked away in the cells of his insanity. Everything is covered in this thick, gooey muck.
After my recent hospitalization I have started to venture out into the real world. It's the first time in a long while that I wanted to leave my apartment but I have been trapped. Again in a forced isolation. It was after a few weeks of feeling absolutely horrible, close to what I was before I was hospitalized. It dawned on me why I was feeling so low. Isolation triggers the original trauma. The root of all my problems. So when I isolate in the present I flashback to 1995 and am forced to relive that year. The longer I isolate the more the past takes me over. Until I'm frozen in time and can only feel the damage and pain. The most scary moments of my life, I'm forced to endure again. The difference is that don't realize that I'm out of that bad place. I lose all sense of time and reality. In my mind, my abusers are in the other room… waiting for me to go asleep. My apartment is once again surrounded by cornfields where the skeletons my family tried to erase.
When I get startled I just stay in the doorway of the rabbit hole. The longer I stay there the deeper I go. It starts by being triggered. For example, having a PTSD nightmare. Which is my nightly tradition. Lately this has been a gigantic trigger and I Think that's what happened this week. My natural response is to not move or make a sound. If you're not quiet the predator will devour you as their midnight snack. Until recently I haven't been able to distinguish the difference between a real and false threat. They are all the same to me, and something I can wait to find out. Isolation has been come second nature and the only way I have lived for over twenty years.
This time is different for a couple different reasons. First I'm at the core of the trauma, which is why I'm getting triggered by every single traumatic event that caused the PTSD. From the sexual and emotional abuse, and the loss of my Mom. There are five big traumas that have followed me into adulthood. I no longer can hide from the trauma as it's killing me. Each one is out to finish what they started. Out for the kill. Another difference is that I'm fighting for my life, finally. This PTSD is much more intense because I no longer have the luxury of anesthetics or pain killers. I'm forced to lay on the operating table as my insides are torn open and left to heal naturally. I can feel and see everything that happened. There isn't anything more horrific or torturous than that.
The pain has gotten so intense that it's found the back door into my subconscious. So I can't get away from it. I'm awake every day of the week. That's one form of isolation that I am having to deal with not by choice. There is no way I can wake up. I just have to dream the bad events away and deal with the aftermath when I wake up. One thing that I'm struggling with currently is that part of my isolation is due to my environment. I don't have anyone to spend time with really, so I spend most of my time. I'm working on making new friends but that takes time. Right now I'm not in anyone's radar aka someone's inner circle. I know people love and care about me but right now I'm just an occasional thought in a busy person's life. No one is at fault, it's just part of life. Most people aren't in my shoes. They have families and close friends to spend time with.
Also it's been a very brutal winter, so that's where the forced isolation comes into. If it weren't for my medical appointments I probably wouldn't leave my apartment. I'm getting to the point where I don't want to be in my apartment. I got that way when I was in the hospital. I did everything I could to not stay in that empty sterile room. This past Monday I went to my nephew's basketball game and it was one of the better nights I have had in a long while. I was able to see some people I loved. I was also able to be my true self, a trans woman. I got home that night and I felt free. As I was walking down my hallway I was so relieved. I felt at home. The next day I was back to square one. Isolation. That's the problem right now and something I have always struggled with in isolation. The connection isn't consistent. It comes and goes much like the seasons. Even a month can feel like a lifetime of not spending quality time with a person. I'm not talking about seeing people in passing or at meetings like my trans support group. Those moments are great and how you make deeper connections but I long for the days where I can go to movies with people. Spend a night playing board games. Laughing and having fun. Sadly this will take longer than I need it to.
Another forced isolation is that I'm poor and don't have a car. I'm limited to where I go, especially in the winter. When I get really depressed just brushing my teeth is tough, let alone getting on the bus and traveling to somewhere. Even still you can only go to so many places alone before you get extremely lonely. I think that's what triggers me most is realizing that no one will come save me, much like when I was a teenager. My current isolation reminds me of that dark, scary, lonely time. In many ways, I'm still in that house. The difference is that I am adult and have a lot more resources. Even growing up that room wasn't mine. It was eventually taken from me and I was thrown out onto the streets. This time my room is my own. As long as I pay my rent and do what I need to do, I won't lose my housing. I finally have stability, something I have never had.
So now I just have to endure this time of my life, where I am forced to relive the past… in order to move forward. I'm learning how quickly my triggers can possess me. Here is one prime example. After therapy I went to the grocery store to get food for dinner. Rarely do I make an actual meal. There is a crock pot recipe that I love. It's a tater tot casserole with chicken, cheese, bacon and of course tater tots. It's rather experience so I can usually only make it once a month. My kitchen was fairly clean but the rest of my apartment wasn't. My bathroom was still messy from getting ready on Monday and the clutter was started to pile up in my living room. That's something I realized lately, how quickly my apartment can get dirty. It only takes a few days, especially if you make a big meal.
When the dish was I done I had two days of deliciousness but I didn't have the energy to clean up. So I left it. It wasn't super messy but it looked like it. I had stuff all over and it didn't make me feel good. One big issue that I'm having is my bed. There are times I love being in bed. It's the most refreshing moment for me when I have a good meal and a soft place to watch tv, or play games. This meal gives me two days full of delicious food which is a rarity for me. I loved the feeling I gave me. At some point the good feelings were replaced by darkness. I have never lived my life in moderations. It's always been all or nothing. As I haven't always had the comforts of my own place I try to soak up anytime I can take refuge in the soft appeal that comfort gives. I never know when that comfort will be take from me, like it always has been before. So I hold onto dear life. The fear builds and I will protect the comfort I have found, any way I can. It's a mix of everything good, bad and indifferent.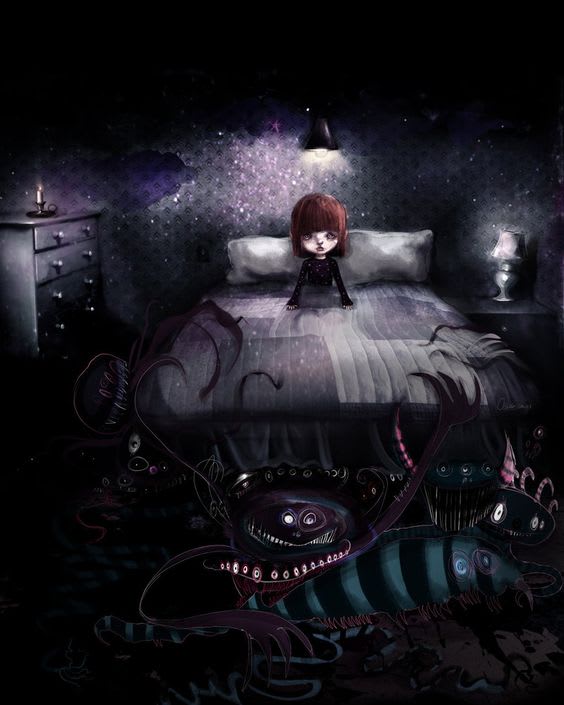 Since Thursday night I have spent most of my time in bed, like I usually do but this time I was sleeping a lot and not eating very well. Sometimes I get triggered I overeat. When I went to the grocery store they still had paczki left from last week. I absolutely love them. I got a box and it hit the right tune. It was soothing the trigger. Most the food I eat isn't very appealing. It doesn't taste that well. Anytime I find something I love I will only eat that. Like Stouffer's Mac and Cheese. I will only eat those items until I get sick of them. With sweets I take it a step further. They taste so sweet and good, that I will only eat that for a period of time. Yesterday I returned to the store and bought three more boxes. They were gone by this morning. As I eat each one I feel sadness that soon I will not have anymore, as the custard tastes so delicious. Especially knowing that it will be another year before I can have more. So now I'm only left with my depression and food that I don't like. I have the Stouffer's Mac and cheese but even those I'm getting tired of. One trigger for a deep depression is not eating well or at all. When I get this depressed the only lights I turn on is the tv. After sleeping almost 24 hours I woke up at 8pm feeling so very disconnected. I wanted to sleep more because I didn't want to deal with the isolation. That wasn't an option because I was too annoyed and feeling awful. All I could feel and see was the mess. My living room floor was filled full of pop bottles and trash. That's probably why I keep the lights off. I could smell the raw chicken in the trash can. I couldn't take it anymore and got up to clean the kitchen. I couldn't stand that fowl odor so I took that out first. I cleaned the floors and the counter. I put food away and put the few dirty dishes I had into the sinks. It felt good and it's back to looking cleanish.
Recently I have putting turning on dance music to help get me out of a bad place. When I was a bundle of nerves Monday night, I turned on the music and it helped me get ready. So right away I turned the music on tonight and cleaned my kitchen. Afterwards I went into my living room to start cleaning and got overwhelmed. Typically when I get overwhelmed like this I will go inward and feel even worse. I'm learning to be okay with the imperfection. I did what I could, when I could do it. That's what I'm telling myself during this PTSD cycle. Eventually it will go away and I must do whatever it takes to survive. So if that means leaving part of my apartment messy that's okay. One positive step will lead to another. Now I will pick up the trash near my bed, that can't leave. It's mostly the clutter stuff like laundry and boxes.
Some might see the picture above and think, why is she posting this? Judgements are something I'm use to. I use to hold a great amount of shame and guilt with how I have lived my life. I have beaten myself to a pulp over it. While I still struggle with shame, overall I don't live wallow in that shame. This year I let a good friend see my apartment at the worst. It was a big step for me and it wasn't easy. A few weeks later she came over to help me clean up the apartment. It was one of the nicest things anyone has ever did for me. It make me realize that it wasn't something to be ashamed for.
So I'm learning that these situations are symptoms of my mental illness. I'm not lazy whatsoever. I just have moments where I have absolutely no energy. I'm not like those without have a mental illness. So of course I'm going to have a different life than them. Realizing that things like neglecting chores is a symptom takes away a lot of the shame and guilt. It's the missing puzzle piece that's been long gone. Now I treat my mental illness like someone with diabetes. I take medicine and go to my necessary doctors to treat my disease. I'm no longer in denial. Being aware is half the battle. I have conquered that conflict and now it's time to do the hard work. Which means walking through hell again so that I can put that time of my life in the chapter of my life. It's time to say goodbye.