****Warning this post is in regards to suicide****
There is still so much stigma related to suicide. It's a taboo subject that we only talk about when someone commits suicide. Even then there's a set time allowed that it's okay to talk about it and it's never about spreading awareness or helping those in need. It's the typical response. I didn't know or I wish they would have asked for help. I find it interesting when people at like there were no signs. That just isn't the truth. There are many signs but we just have to pay attention. That's what stigma does it blinds everyone to the facts and it keeps those with mental illness from asking for help. There are always warning signs. I don't believe that the reason for choosing suicide has anything about wanting to die. It's about alleviating the pain and suffering that you've lived a lifetime being tortured with.
I can't speak for everyone but I have a feeling that this might be true for many, it's never been about me wanting to die. In reality death frightens me. You can imagine if I'm choosing something that scares the shit out of me, then I'm desperate and serious. People don't want to see the things they aren't prepared for. Others wish away other's troubles because if it's out of sight, then it's out of their mind. I don't want to die. I just want the suffering to end. I have lived nearly 30 years with depression. Eventually after years of battling your mental illness you start to give up. You learn to exist in a world who doesn't know you are there. You float as if you've become the ghost of your past.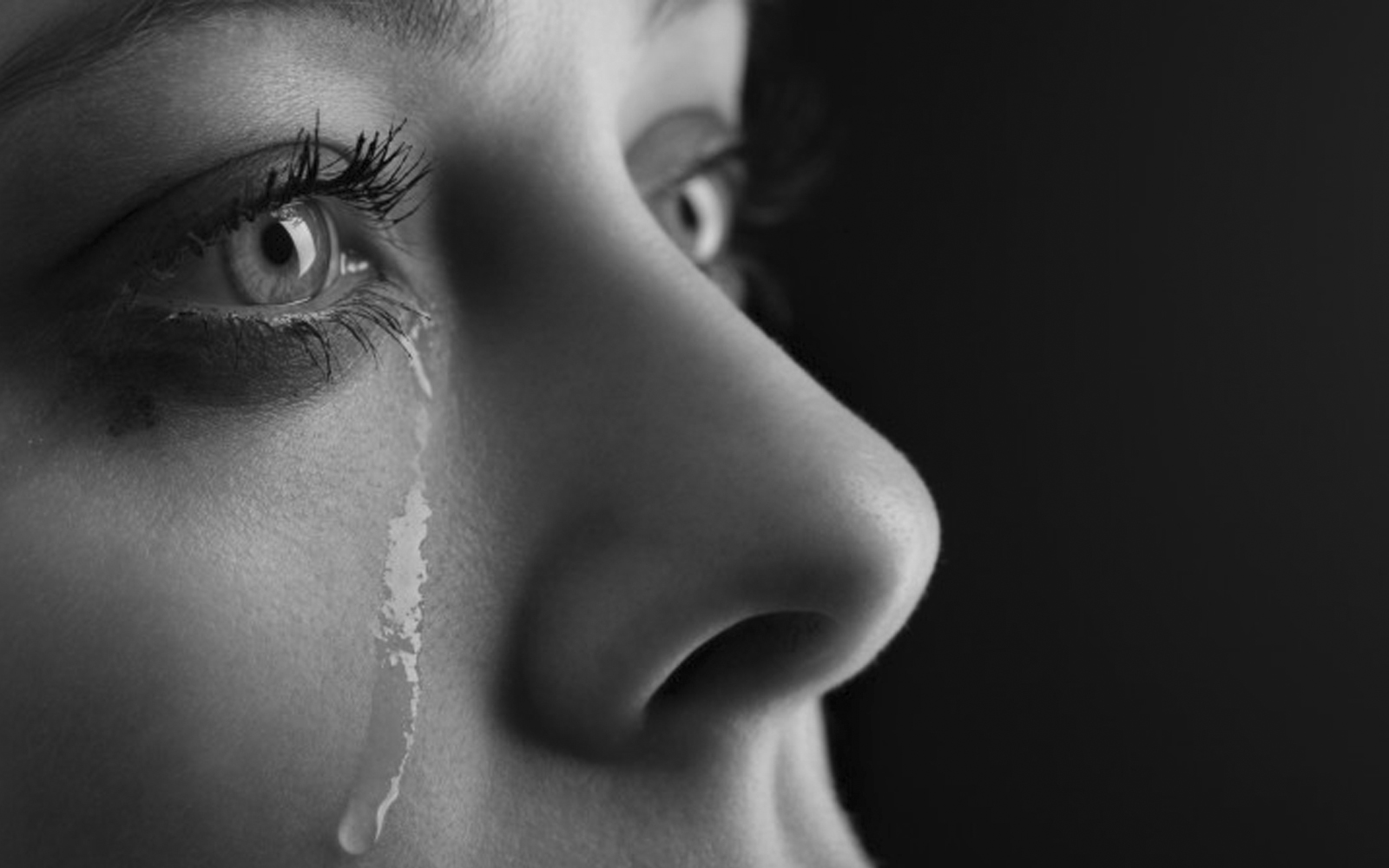 Last month I was the closest that I had ever been to killing myself. Suicidal idealization is very common for me. It's one of my biggest coping mechanisms to know that I have an option and I don't have to suffer for the rest of my life. Eventually idealizations turn into plans and finally into action. After my Mom died in 2012, I lost one of my main reasons for living. She was my light and my rock. No matter what she was always there for me. We didn't have a perfect relationship but I knew she loved me deeply. My family use to be my light but that light has pretty much been extinguished. My Mom dying broke our family apart and no one has ever been the same since.
In the past, when I got very suicidal I had a reason to stay. My pain and suffering meant something. At least at the end of the day I knew my family would be there for me and I would get to see them often. Now I rarely talk to anyone. It's no fault to anyone, it's just life. I'm floating out into outer space currently and I don't have anything to tether me to a planet. At this point I would take the moon.
I wish I could show people what depression is like. How dark and lonely it gets. How it affects everything in your world. From the top of your head to the tips of your toes, deep down to your spirit and soul. Since I was 15, I have spent my life in depression. I have what they call dysthymia, which is also referred to Persistent Depressive Disorder. Basically there isn't a time when I don't have some sort of depression. Meaning my baseline for your typical mood isn't where most are. I have cycled in and out of dysthymia into a major depression, for as long as I can remember. Since 2012, I've mostly been living in a major depressive episode. This is the first time that I haven't bounced back from a depressive breakdown.
I think if people realized how painful depression is and how little relief is out there, others would take those with mental illness serious. At the very least they wouldn't judge and treat us poorly. So many push those people with mental illness further down the stairs. We live in a world where kicking someone when they are already down has become a fad. Just look at how society treats the homeless. Many of the homeless have mental illness.
Like I said there are always warning signs. Maybe they're not obvious but if you pay attention you will see them clearly. The supposed sane people fault those with mental illness for not asking help. They don't even have a clue that they have probably have been but haven't been able to verbalize it. They ask for help when they start to isolate. You will start to cancel appointments, including spending time with friends and family. You stop communicating like you used to. You leave your apartment messy or spend days in bed. You starve yourself because you don't feel like putting the effort into making something. You don't shower or brush your teeth for weeks at a time.
So many friends and family do know that their loved ones have a disease but they don't believe that mental illness is real. They believe it's an old wives tale. So when they see the signs above they often times will lash out on the person struggling. People do that out of fear. They feel helpless to fix the person and they end up doing more harm than good. There is this false narrative that you have to answers when someone needs help. Personally I don't want my problems solved. If it were that easy I would been cured by now. I just want someone to be there with me. I want to feel a little less lonely in my dark and scary world. If you see someone you love struggling just sit next to them. You don't have to say a word. Others worry about saying the wrong thing so they avoid the person. I saw that when my Mom got cancer. I can tell you that we'd rather you fumble on your words than to ignore us and pretend that we aren't suffering. That really feels good.
This stigma leads people to suffer in silence. Just look at Robin Williams. He was the funniest man alive and there was darkness behind the laughter. You would be surprised how many people do have some sort of mental illness, many have multiple diagnoses. A lot of the time one leads to the other, like with my PTSD, depression and anxiety.
The only other way people deal with those who are suicidal is to freak out. I get it, suicide is a touch subject but it's not any tougher than the person wanting to commit it. Thinking about it this way. What you do or say could be the difference between being alive and dying. All it takes is one person, one act of kindness to make a difference in someone's life. I don't believe people just snap. There are always things that lead up to the suicide attempt. People don't always respond to trouble in the same way. Not everyone is showing signs of drowning. Some people sink right to the bottom of the ocean.
I have always been open with my struggles and I have been judged greatly by some of my family. It's a shame to the family to talk so openly about my problems. I need to be like everyone else. Pretend that I'm okay and be a functioning member of society. My aunts want to act like they are concerned about me when they're only gossiping about me behind my back. Never once have they reached out for support. Instead they go to my grandmother who confronts me on the subject. Telling me that I'm not an inspiration to anyone for sharing my demons. Well fuck that. My message is not for them. It's in a language that they don't speak or comprehend. They think I'm a bird but I'm a fish. I will never fly and I'm perfectly okay with that nowadays. It's this kind of stigma that keeps those who suffer from getting help. This is a very common reaction for families and friends. A while ago I saw a meme about about two brothers, one who killed himself. The one brother was in denial and pushed away the other bothers pain. Pretended it didn't exist. No one believed him so he killed himself. People kill themselves because they have no other choice for relief. It's not been their first thought or plan, or even attempt. They've tried a million different ways to heal. They've hit their head so often on the pavement that they are brain dead. All they can see and feel is the pain.
Now some would argue that there is always a choice. Mental illness isn't a choice and suicide is one major symptom of the disease. What is a choice is how you respond to a loved one who is struggling. Will you offer support and be there for them consistently? So many people with mental illness have isolated themselves away from everything. For example, rarely do I leave my apartment. I don't have too many friends and the ones I have are busy. Which is understandable in the fast paced world we live in. When you're not in anyone's radar you become an afterthought. One thing that's bothered me about being suicidal lately is that if I was to commit suicide it would be days if not a week before anyone suspected anything was wrong. My therapist would be the only one to notice. Honestly that's the saddest realization anyone can have.
I'm not saying that I don't have people who love and support me because I do. I'm just not in anyone's inner circle. I'm like a character in their favorite tv show. Again I don't fault anyone for that. It's just a reality for someone in my shoes. The only thing I wish people would do is notice when they have someone like me in their lives. Make an effort to keep in touch with someone like me. Even after a person comes home after a suicide plan or attempt the reason for the choice still exists. There's not a cure. People will contact you before and during. Eventually the messages fade away and you are alone again. Again you are left alone to the suffering and misery. That's the only consistent in my life.
If I don't have a purpose for being on their earth then I'm just being tortured continuously for no reason at all. That was my thought process that led me to being hospitalized in January. Most of my time on this earth has been suffering. The people who are supposed to love and support me instead judge me because I use social media as a way to release the tension. I guess they'd rather me be quiet permanently. In the end, I don't want those kind of people in my life. Just because I have a disability doesn't mean that I don't have great value. When I can see outside of my pain, I can see that it only adds value to my character. The problem is starting all over is a slow and tedious process. You don't grow a family overnight. As is healing. You can only hold onto the edge of the cliff until the ground crumbles out from under you. Now that I'm awake, I realize that there is no guarantee. The next plan might be my last. I am scared senseless when I start to have idealizations again. I don't want to go back down that road.
Another realization that I recently came to was that even in death I was thinking about other people. I didn't want to kill myself in order to protect my family. In my final days I put other people's happiness over my suffering. I was guilted into staying alive and that's no way to live either. You might think that's a strange revelation but honestly it kind of opened up my eyes on how deeply I bend over backwards to make other people happy. I have held onto pain and the people who couldn't love me the way I need them too. I thought to myself, why am I letting people kill me like this.
So I'm walking alone on this path and it gets so lonely. I crave for connection and yet I'm crippled by fear once I find it. My depression, anxiety and ptsd is still going stronger. The severity has lessened by it's still pretty strong right now. I'm fighting hard but it hurts like hell. My depression has been pretty bad this week. I just feel off. This is when I start to have idealizations. Everytime I get depressed like this it lights up all the other times I have had episodes. I could handle what I'm going through if I had some consistent connection but that's not something I have right now. So I must struggle through and that doesn't make me feel very good. Especially when I'm trying to fight off these deep fears and pain, telling me that I am truly alone and have no one. Living that life doesn't help to convince myself otherwise.
In the back of my head, there's always this fear that one day my pain might kill me. So now when I start to go down that road I start to panic and not having a support system makes that tough to turn around. I just hope that I have enough time to make it until I have built the world I deserve. Until then I'm just going to hang on the best I can. Do what's right for me and not anyone else. Which means sharing my story with others like me who are struggling alone. I am an inspiration and I don't care what my family believes.