I'm trying to look at being homeless as a new adventure. Some days are easier to embrace that than others. It's easy to judge a book by it's cover but if you look deeper sometimes you will be surprised. This works in reverse too. When you're homeless it's natural to be cautious. It's important in staying safe. There are all types living on the street. Lots of people are unpredictable and it's tough to judge this in others. There are those who are nice one day and unkind the next. A good portion have some sort of mental illness. Sometimes you just have to sit back and wish them well. Engaging a lot of times causes you more trouble than good and doing so could put you in danger. There are some exceptions to the rule. Here are some of my observations of those living on the street.
My roommate is very low key and I'm so fortunate to have him share the room with me. Not everyone is so lucky. Many of the guys who live in the men's shelter aren't to be trusted or at the very least aren't fun to share a room with. Quite a few drink as well so they come to the shelter drunk and often times that causes problems. It's the only shelter in town that the homeless can drink. Most nights there is some sort of argument and often times leads to an altercation. Cops are also often called to the homeless shelter. One guy stunk up the room so bad that his roommate had to tell the staff. He also slept naked. Most the guys aren't quiet either. Last night during the NBA finals you could hear them very loud and my room is all the way on the end of the dorm.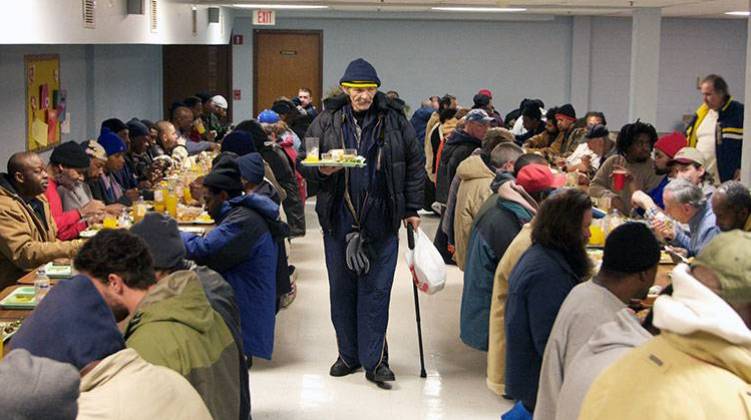 My roommate is 70 years old. He's very easy going and is pretty quiet. He was living in an apartment where the owner was a slumlord. The tenant below brought in cockroaches that infested the whole building and the owner wouldn't do anything. The city ended up having to shut down the whole place. He had nowhere to go or no money so he had to live in a shelter. He just was in the hospital for ten days as his health isn't the greatest. Thankfully he's got approved for a house via section 8 and soon will be out of the shelter, hopefully within the next few weeks. We have talked many nights about the riff raff in the shelter. We are a lot of like in many ways. Some people who are homeless are so out of choice. For some there tired of the system, which is horrible and the resources out there are slim. Others like the lifestyle. Neither one of us is like that. My first roommate was similar but he didn't talk at all. He was also an older guy with a big ole beard. He left first thing in the morning and usually didn't get back to the dorms until the latest possible time being 8:30pm.
As I've stated, many of the homeless have some sort of mental illness. There is this one lady named sister Mary. She is a black lady who always wore some sort of hair wrap and a dress. Sister Mary was always pulling her suitcase everywhere she went. If she wasn't in the day shelter she was hanging outside in front of the building. She's a character putting it lightly. Mary was one of those homeless who had two sides, actually three. One side was kind hearted and funny. Another side was a little nonsensical like her blurting out stuff about the bible and patriotism. She would just burst out into song singing America the Beautiful. She was definitely a patriot. She talked a lot about the United States. She never mentioned Trump, so that was a good thing. Oh, as far as I know she was never a sister. Though you never know maybe she was. The last side was not always very friendly. When she'd get frustrated she'd become rude and non-responsive. I learned to keep my distance when I noticed this side of her.
There were days that I could take Sister Mary and could see the loving person she was but there others where I had to put on my headsets to drown her out because of my mood. She talked a lot and was at times pestering. Many of the other homeless and even some of the staff didn't care for her. She annoyed many people and rightfully so. At first she annoyed the heck out of me too. Eventually I was able to look past the bad to see the person she use to be. Occasionally she would get confused and ask for confirmation about something. I wondered if she didn't have early onset Dementia or Alzheimer's. She was always talking about leaving on a bus, either going to Flint or Pittsburg. I guess she had been talking about in non-stop for months. A few days ago she got a check, bought a bus ticket and left. Everyone was surprised. Now that she's gone I do miss her. She could be pretty comical if you looked past the annoyances. I wish her well and hope she finds what she's looking for, including getting out of homelessness.
People will just disappear and you never really know what happened to them. Recently a lot of people got their Section 8 vouchers. I think 120 people were pulled, which is unheard of supposedly. I try my hardest to not judge people I encounter and it's something I struggle with. Separating the person from the behavior is tough especially if the person is out of touch or a rough character. There are times you judge their character rightfully so. Some are just downright despicable and I make sure to stay far away from them. Yesterday there was an old man in a wheelchair who was hard of hearing and struggling. He needed to call for a cab. The lady working the front desk gave him a number and he attempted to use the phone on the other side of the room. You have to dial 9 to get an outside line and he couldn't figure it out. There were a group of people next to him and not one person would help him. One of the women told him that it wasn't her job. Then he was trying to figure out how to get to the front of the building which is not a straight shot. Again people just stared at him. I proceeded to help him and then someone is like go out this door right next to the day shelter, which usually isn't where cabs go to. They usually use the main entrance. I ended up calling the cab company to make sure they went to the right place, they still went to the wrong place but thankfully a few minutes the driver went to where the old man was.
Life either spits you out in a few ways. It will leave you bitter, jaded and hateful. The victims of circumstances go from getting everything taken from them to then taking anything they can, even if it's from ruthless methods. People like this feel like the world owes them whatever they take. Usually these types of people hang out with a group like them. Some become desperate and fall into part of that category. The difference is that they're not assholes usually. The system is set up to fail the poor and homeless so getting out of homelessness isn't easy and there are many, many obstacles in the way preventing you from getting stability. I would expect that if you've lived on the streets long enough and become desperate enough that you would do whatever you had to in order to survive. Then there are some who are the complete opposite. They keep to themselves and rarely talk to others. They accept the fate the world has brought them too.
There is another woman named Mary who is one of those people. She rarely talks and stays in the same corner each day. I see many homeless who are dealing with some sort of addiction. It's really sad to watch their lives fall apart and living just for the next high. To see people spiraling out of control breaks my heart. There was one man who worked at the shelter doing janitorial and was doing very well. The staff loved him and had high praise from him for what he had overcome. Recently someone came to the shelter trying to cause trouble. Supposedly there was an altercation between the two days ago. It was clear what the man was doing and it totally spooked the worker. You could tell that he was afraid that he would lose his job. You could see the gears grinding overtime in his brain. The next day he didn't show up to work. It was payday and he chose to drink again. That night he was so drunk that the guys had to help him up the stairs to the men's dorm. He used all his money to buy liquor. By the next day he had lost his job, which meant losing his housing too. The police had to escort him out. He was a good guy but his addiction got the best of him and it overtook him again. The other shelters in the area don't allow drinking at all so where will he go? How will he get his next drink? It leads to nothing good. So many are like him. There is a lot of stigma out there towards addicts. People don't see it as a valid disease, it's a choice again. It's easier to judge than it is to feel empathy towards someone who is struggling. Sadly this man didn't believe he deserved anything good and so he went back to the life he could count on. I hope that one day he will see his worth as bigger than his addiction. Support is key to recovery and so many don't have that.
So how do you tell the difference. Sometimes you can't, at least not right away. If you live in the shelter long enough you start to see the patterns. One part of survival is being always alert of your surroundings. You learn the behaviors of other people and begin to pick them out early on. I'm no expert by any means but I'm learning. One day I'm highly skeptical of others, while others I'm more open minded but I still stay really hesitant. I tend to gravitate towards other women. Though you got to be careful because there are quite a few to not be trusted either. I've also learned if you become more friendly the more likely someone is going to ask something from you like money. Each day at the day shelter they give out snacks at 10am. The other day they had a whole box of cookies and I snatched that up. One of the guys tried to con me out of it. He's like I will give you $4 for it and the amount kept going down when I said no. He eventually gave up. My instincts told me that he would say I would get you the money later and he wouldn't.
One law of the land is to not let anyone borrow your stuff, like chargers, phone, etc., because it's easily for someone to steal it. You turn around and they are gone. The elderly are easy targets. One older black man gave his phone to another person thinking he was going to charge it. Four days later and he still hadn't returned it. When staff confronted the guy he denied having it. Again another despicable person. Losing your phone is one of the biggest violations there are when you are homeless because all your information is in it. If someone took my phone I would have no access to the outside world. So when someone asks to use it I tell them it doesn't have cell service, which it doesn't. I don't tell them that I use google voice to make calls when there is wifi. I feel bad not helping people because some truly have the best interest at heart but it's just something I can't risk.
For someone who is LGBTQ being homeless can be even more complicated and dangerous. You really have to be on guard. If you live in a big city and are a homeless youth then there are options for you. If don't live in NYC, LA or Chicago then the resources just aren't there, especially if you're homeless and identify as LGBTQ. I don't know of any organization dedicated to helping LGBTQ adults recover from homelessness and that includes mental illness. I wish there was a program out there but so far there isn't, at least not that I'm aware of and I have searched. Even though Lansing isn't that big there is a gay man that is staying in my dorm. He lives a lot more openly than I do. The other day he was talking about gay pride right in the day shelter with a lot of people in it. He didn't care. I respected that about him. It's easy to see the men who are uncomfortable with him. I see the glares and stares. He's very flamboyant. I've thought about trying to talk to him but he's a bit unpredictable too. I have heard that he's gone off on people before. I have seen it in small doses when he doesn't agree with someone. He's got this my way or the highway attitude. I'm sure he doesn't out of protection. It's a defense mechanism. I also think he's got some sort of mental illness.  So I just appreciate him from afar. I have heard there have been other trans people come through the shelter. So we are out there. I keep being transgender on the downlow because I'm not passable at all and I worry it would put me in danger. I still do little things where I don't hide all of who I am, like my headband. I'm putting my time in realizing that this place I'm in today is only temporary. It's how I keep sane and from losing myself. I know it's not the final destination.
I'm fortunate and so many aren't. When you look back at the homeless population it's so easy to be disheartened to see so many people at such a low point. Last night a woman was crying in the lobby because a staff member laughed at her because of her situation. It was tough to watch her. I just wanted to give her a hugg. She talked about the low point of being homeless and how it feels to be judged. That's one of the most sad aspects of homeless is how society treat us. Many see us as lepers, unworthy of any care. That being homeless is a choice and we could have done things differently. People judge you based on their own life experiences. Well if I am able to go to work and own a house, then everyone has those skills. So many walk by the homeless on the street and some even make fun of them. If it was a dog I could guarantee most would stop to help. It's fine if you don't want to help but keep your judgments to yourself. Most homeless haven't had a decent warm meal in a long while. If you don't want to give them money, offer to buy them dinner. In my early 20's, I was with my sister and we saw a homeless guy on the corner of the street as we were driving. We stopped at the convenience store right near him and bought him a big brown bag full of stuff. To someone who is poor and struggling receiving such a gift is priceless. It's easy to feel like the world has forgotten you and in many cases it has, so whenever someone does something kind like that it restores part of your faith in humanity.
The kindness doesn't even have to be monetary. When you see someone homeless smile at them and see them for who they are inside. Each one of the homeless came from somewhere. Another experience I had with the homeless was when I was living in Chicago in 2004. It was in the middle of winter and I saw a lady taking refuge in the area of the bank where you need a debit/credit card to enter the lobby of the ATM. She had somehow found her way in and was staying warm. She was at least in her 60's and was weathered. You could tell that she lived a hard life. I wondered what her life was like before she was homeless. What did she do? What made her happy? Did she have loved ones? I didn't have a lot of cash on me so I gave the $5 bill I had in my pocket. I gave her a smile and left her to stay warm. As I started walking down the street two younger black men were walking my way. As they passed they said God bless you. There was no way that they could have seen what I did. It was confirmation of the good that I was doing.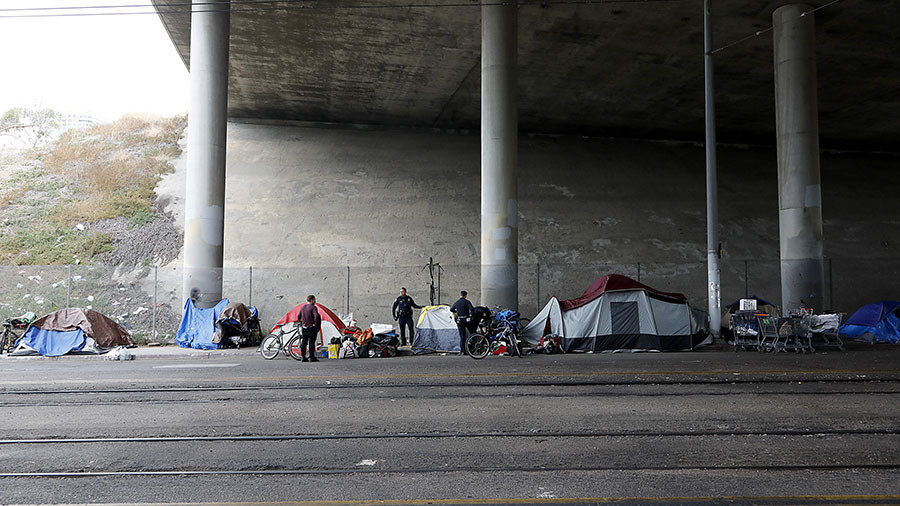 People question me about why I air my dirty laundry so publically. Some people just don't get it and it's not a message meant for them. I know what it's like to be down and out. Forgotten. Less than. Unworthy. I'm open about my struggles for two reasons. First it's therapeutic for me and often times it's the only outlet I have to release the tension. My mental illness has led to me isolating and living a life like a hermit. My support system has struggled because of that. I mainly do it in order to help others. I have had my blog for a very long time and I have people comment about how my words have impacted them for the better. On an average day I have at least ten people view my blog. There there is my Facebook where I post more frequently. At times I don't think anyone is seeing my posts then I find out later on that's not the case. Not everyone is a vocal as I am. I feel like I'm making a difference while I'm taking care of myself.
My goal once I get out of homelessness is to be an advocate for the homeless. So many people need to be educated. The resources are severely lacking and funding needs to be increased. This will only happen if people get involved. Sadly with this current administration things will get worse before they get better. That's why it's so important to vote always because it's people like the homeless and the poor who are hurt the most when rich people control our government. Ben Carson wants to make drastic cuts to HUD and increase what people have to pay for low income housing. What little there is could be take away. I wish people would look past to themselves but sadly many aren't able to empathize until it happens to them like with the hurricanes in Texas and Florida last year. Just look at how our country has treated Puerto Rico. They have been forgotten and very little is being down. People are still without power and are homeless. This speaks to what the attitudes towards the homeless, especially those who are black and brown.
If people knew what it really was like then we wouldn't have such a high homeless population. The other day someone asked me what could be done proactively to prevent homelessness. I struggled to answer that because the solution is complex and will include improving many things. There isn't one answer. Definitely the funding needs to be increased both for homeless shelters and low income housing. The number of people needing low income housing are way out numbered for what is available. The homeless shelters need a lot more money and support. The services are really bare bones and their resources are usually stretched to the max.
I don't have the answers but that's not going to stop me from trying to make it easier for those who are homeless. I do know one solution and that's kindness. Do good. If you see someone in need, help them to your best ability. You could be the one hand that lifts them out of their struggles. Good deeds are the saving grace for so many. If you can't donate to a shelter or buy someone food then volunteer at your local homeless shelter. Get to know the people and you will realize that we're like everyone else. We want happiness and to live in peace. We deserve love just like everyone else. While being homeless is extremely tough I am blessed and forever changed for the experience and those I have meant. It's taken being homeless to get my lifeforce back. I can only hope the same for all the other homeless people. I am better because of knowing all the characters of the street.